18 Nov

HD Live Video with the Vorbeck HD4 Harness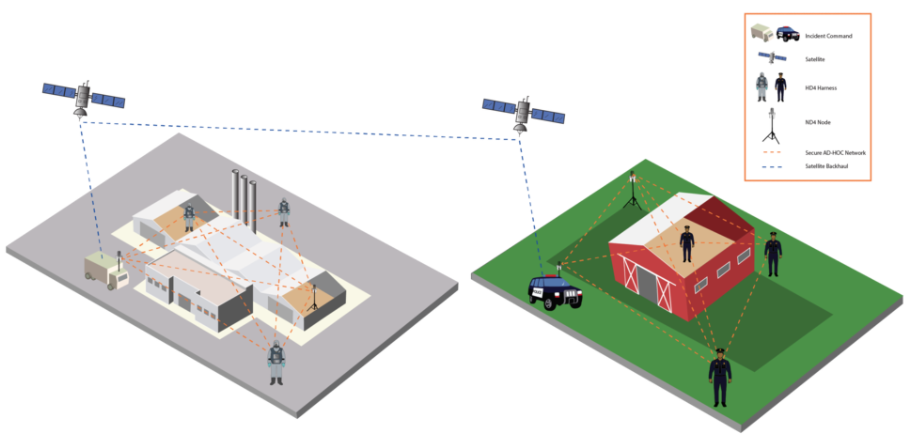 The Vorbeck HD4 Harness is a wearable communication system. It has the bandwidth to carry real-time, high quality streaming video, audio and data through the network.
The Harness automatically forms a secure, self-healing network with other Harnesses and Drop Nodes. The network is powered by Rajant InstaMesh technology, which enables ad-hoc networks of Harnesses and Drop Nodes. This connects team members and incident command in environments that usually have no RF signal, such as tunnels, skyscrapers and basements.
Vorbeck's body worn communications system acts as a WiFi hotspot. Any team member with a mobile device, and the correct authorisation, can view another member's video feed. This provides constant remote monitoring of situations and vital communications with subject matter experts, who can advise them in real-time.
On the image on the right you can see:
Five cameras from four Harnesses and two Drop Nodes are being monitored using a PC by Incident Command.
Pan/Tilt/Zoom on each node can be remotely controlled.
Anyone connected to the stream has the option to view any video feed.
Having the ability to send and receive live video footage between team members and Incident Command gives full transparency of the operation, thereby improving safety and efficiency for all those involved.
The Harness includes:
Network
High bandwidth (up to 300 Mbps) ad-hoc mesh network, powered by Rajant's InstaMesh technology
4.4 MIMO capability
Can function as local area WiFi access point for connecting WiFi capable devices to the mesh network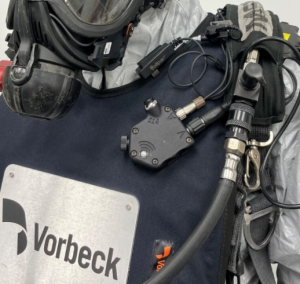 Video 
Mini IP-66 rated low-light camera
1280 x 720 resolution at 30fps for clear, high quality, real-time video
2.8mm fixed lens, with an f/2.0 aperture, for 81 degree horizontal FOV
Camera mounted on a quick release housing
Battery
12V, 6,400 mAH Li-ion battery
8-10 hours of full operation and field swappable
Voice
Push-to-speak or double tap for hands-free operation