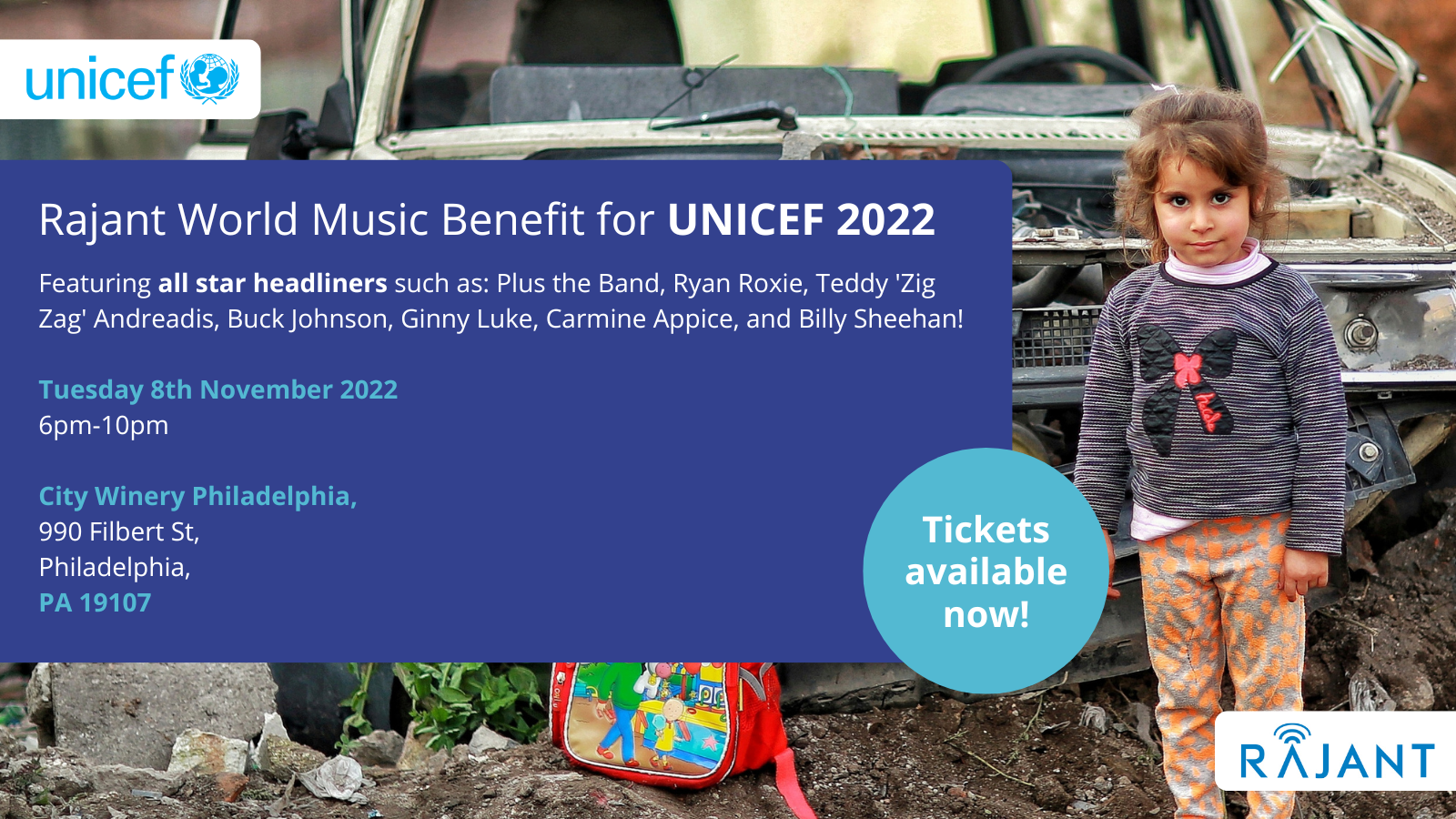 23 Sep

Tickets now on sale for Rajant's World Music Benefit for UNICEF

Tickets are now on sale for Rajant Corporation's World Music Benefit for UNICEF!

The event aims to raise money and awareness for UNICEF's life-saving work.

This not-to-be-missed musical experience will focus on the strength of children around the world who have been impacted by hardships, including the problems in Ukraine and the Pandemic.

Expect live music performances from top musicians, inspirational stories from around the world, special guests and plenty more surprises throughout the evening!

🕓 When:
Tuesday 8th November 2022
6:00 PM-10:00PM

🌎 Where:
City Winery Philadelphia,
990 Filbert St,
Philadelphia, PA 19107

Buy tickets, become a sponsor, donate to the silent auction, view the event itinerary, and stay up to date on announcements from UNICEF here.

As always, please get in touch if you have any queries.